In order to perform a CT scan in Qom, you need to know the important centers and quality of CT scans in Qom. CT scanner is one of the most important devices for diagnosis of many musculoskeletal diseases and injuries. Therefore, getting to know the best CT scan centers in any city can help the residents of that city to get the best services when needed.
Introduction to CT Scan
Computer tomography, commonly known as CT scan or CT scan, is a noninvasive diagnostic imaging tool. CT scan uses X-rays, along with computer image reconstruction technology, to produce cross-sectional images (incisions) of soft tissue, organs, bones and blood vessels in each area of the body. CT scan is also a cancer screening method using a CT scanner that has revolutionized medical imaging by providing more accurate information than conventional radiology. CT scans provide more accurate information than conventional X-rays that make cancer diagnosis and management sooner and more effective.
Common applications of CT scans include checking or searching for:
Identification of tumors
Bone fracture
Internal bleeding
Cancer development and response to treatment
What are the specifications of a good CT scan center?
A good CT scan centre should be evaluated in terms of the following:
Personnel
Services
Location
Equipment & Supplies
Safety and Security
How to make an appointment
Any of the above can play a role in determining the quality of a CT scan center. For example, the presence of experienced medical staff along with a 64-slice CT scan device with a method of turning and sending answers online can put a center at the top of the list of the best medical scans.
Therefore, in the scan of medicine, we have specialized and technically examined each of the indicators raised in qom CT scan centers and we will explain them to you in the following order.
The best CT scan centers in Qom
Farjad Imaging Center in Qom
Farjad Imaging and Therapeutic Center in Qom has started its activities since the winter of 2013 with the slogan "Farjad, a new plan for health promotion". Imaging services include radiology, ultrasound, CT scan, MRI.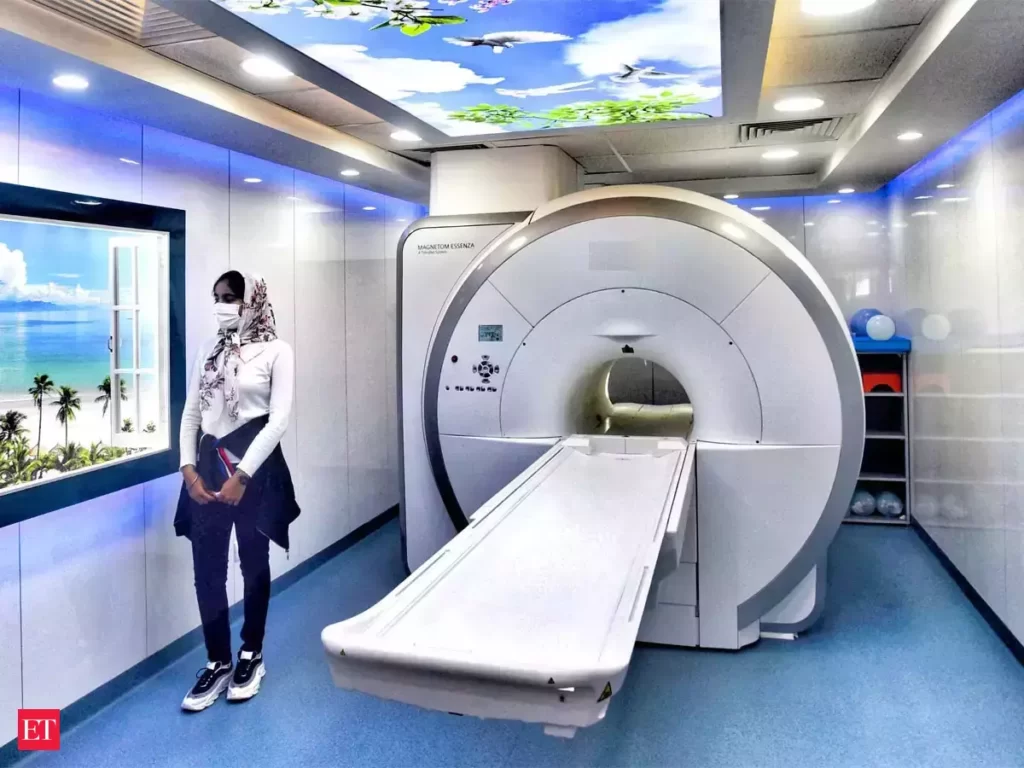 Farjad Imaging Center in Qom in the field of CT scan includes:
– CT scan of tumors
– Bone CT scan
– Internal bleeding CT scan
– Kidney CT scan
– Cardiac CT scan
– CT Angio
Address of Farjad Imaging Center in Qom: Qom Street 19 January- Alley 10- No. 19- Farjad Building2- Farjad Imaging Center
Farjad Imaging Center Phone Number: 0253191
CT Scan of Kamkar Hospital – Arabnia Qom
Kamkar-Arabnia Hospital in Qom was established in 2014. This hospital is one of the medical centers affiliated to Qom University of Medical Sciences. It should be noted that after the coronavirus outbreak, the hospital, at the behest of the Ministry of Health, serves as a quarantine site for patients with coronavirus throughout the week. Currently, it has 192 active beds. It is a public hospital affiliated with the University of Medical Sciences.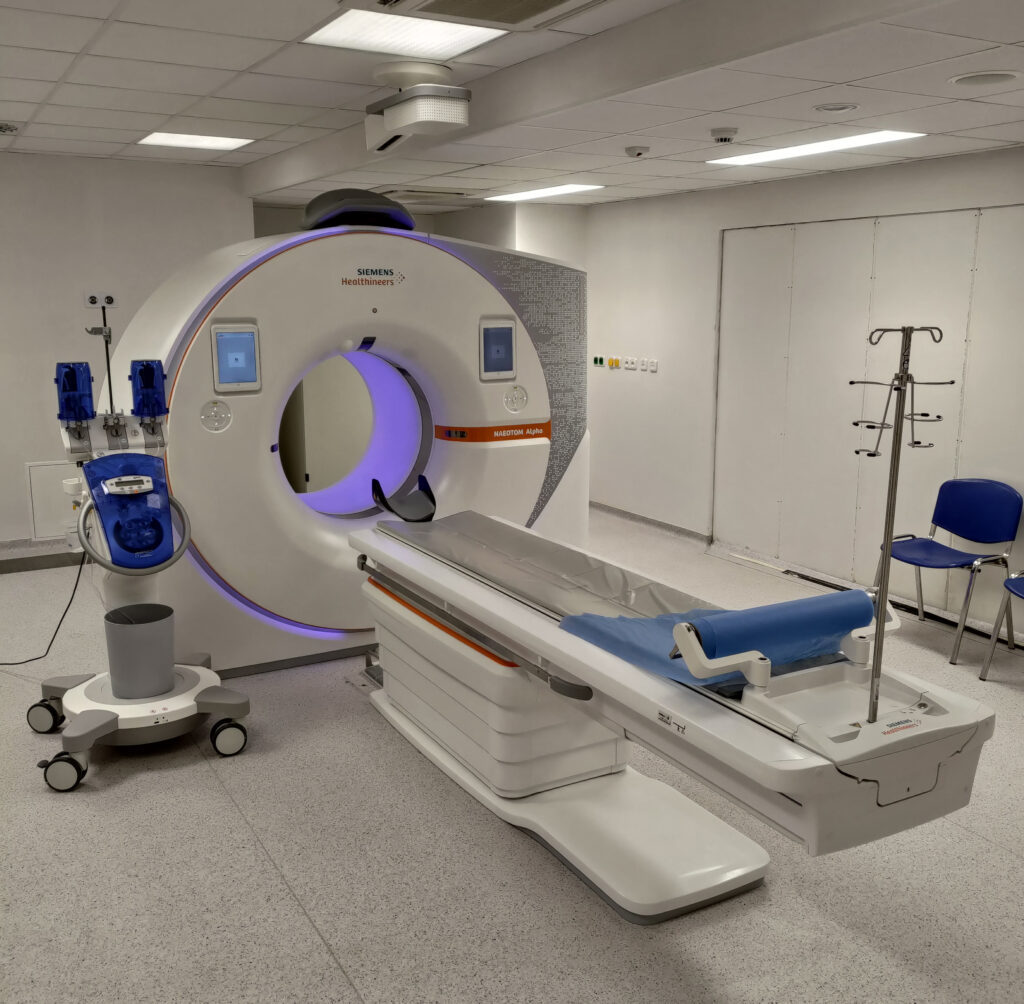 This hospital has the following imaging services: Ultrasound, Radiology, CT Scan
The CT scan department of Kamkar-Arabnia Hospital in Qom is one of the best CT scan centers in Qom.
Institutions and insurances contracted with Kamkar Arabnia Hospital in Qom :
• Social Security Insurance • Health Insurance • Insurance of other strata of nationals • Armed Forces Insurance • Insurance relief committee • Insurance of oil company employees • Retirement Insurance of oil company • Insurance of the oil company's 2nd class relatives • Bank Seshareh • Bank Melli • Bank Sepah • Kesterat Bank • Tejarat Bank • Sina Insurance • Dana Insurance • Teacher Insurance • Iran Insurance • Prisoner Insurance • Atiehsazan Cultural Insurance • Retirement Insurance • New Insurance • Asia Insurance • Police Insurance • IRIB Insurance • Health Insurance • Alborz Alborz Bank Melli • Traffic Accident Insurance 115 • Health Center Insurance • Iranian Helper Insurance
The address of Kamkar Arabnia Hospital in Qom: Qom City – Bazaar Crossroads – Beginning of 19D Street
The phone number of Kamkar Arabnia Hospital in Qom :
37713511
02537713514
CT scan of Golpayegani Hospital in Qom
CT scan of Golpayegani Hospital in Qom by performing many specialized CT scans that other centers are rarely able to do can be one of the main options in the list of the best CT scan centers in Qom.
The list of CT scans performed in the CT scan of Golpayegani Hospital in Qom is as follows:
Simple CT sticks: Brain CT, sinus CT, CT lung, Volgen's CT, neck CT, etc.
CT Specialty Skens: CT enterography, CT angiomorphisms, CT drivers, etc.
CT scan of Esma Qom Radio Teb Imaging Center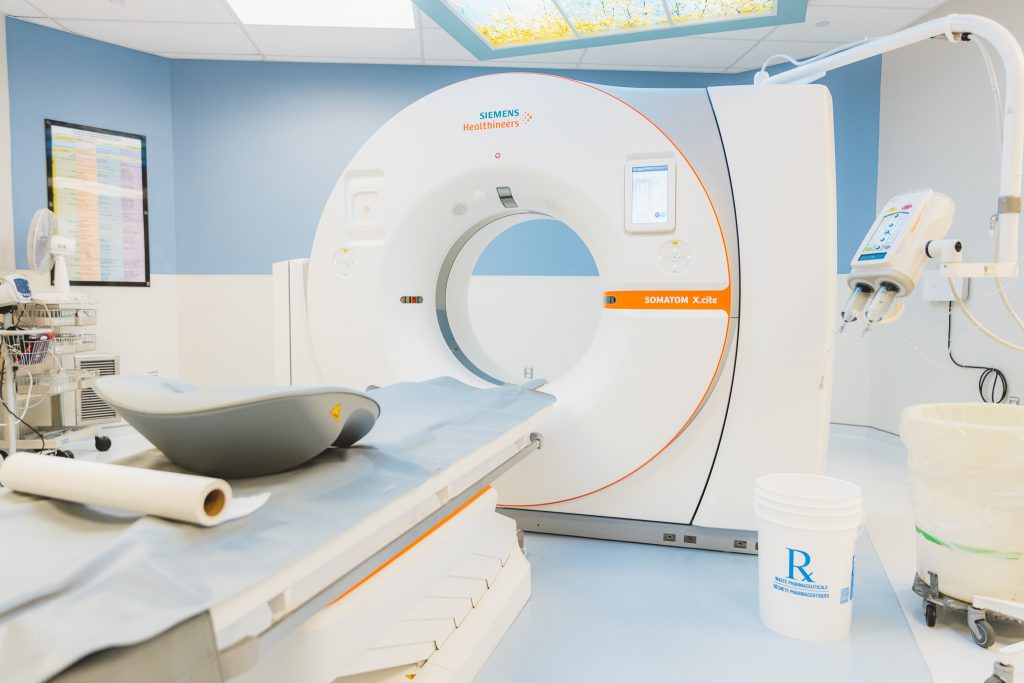 Medical Imaging Center of Qom Parto Tumab Azma
In 2001, Qom's Parto Tazma Medical Imaging Center started its activity as the first MRI center of Qom province and has become one of the best and most equipped diagnostic centers in the region in its development path. The presence of well-known radiologists along with experienced experts and professional management and administrative staff, the use of the most modern equipment in the detection process, having a suitable and accessible geographical location and a beautiful and relaxed interior, has turned this center into a unique complex and has succeeded in obtaining the certificate of management system based on EN-ISO- 9001-2008 in accordance with the TUV NORD german executive procedure.
This center is one of the best CT scan centers in Qom with Multislice Activion 16.
Address of Qom Azma Medical Imaging Center: Qom, Imam Musa Sadr Boulevard (Khozfaraj), next to Sesal Bank, Safdari Alley 61, No. 280, Teb Azma Building- Postal Code: 3719639486
Contact number of Qom Azma Medical Imaging Center: 02536617207
CT scan in Qom
In order to get a CT scan in Qom, you must first know a little bit about its challenges. CT scans have been taking place in person for years and spending a lot of time (traditional method). In this method, you need to go to the relevant center once in person to get a CT scan for yourself or your family members, and after receiving the appointment, you should go back to the relevant center on the specified day and hour for CT scan imaging. Perhaps for most people this method did not bring a pleasant experience.
One of the major challenges facing medical imaging services is due to delays associated with long waiting lists for CIA scan imaging methods. Such delays in diagnostic methods can lead to serious and irreparable damage to patients' health.
In addition to all this, in many cases patients or patient's companions are sometimes confused due to little information about the process of receiving CT scans and performing CT scans (which is completely normal). This means that they may go to a center at a cost and time and find out that the CT scan center, for example, is unable to perform that particular type of CT scan or not perform a heavyweight CT scan. So they need to go to another center, which causes them to have a lot of trouble.
But medical scans have provided a new method for the convenience of dear compatriots throughout the country. In the scan of medicine, you can easily book a CT scan in Qom for any time you are comfortable. This CT scan booking allows you to manage your time yourself with the lowest cost and ease of time.
You can visit the prestigious NHS website for further information.